Four Years back, When I was a brand new blogger, I used to create tons of high-quality blog post but when I click on the publish button there was no traffic but some cricket's cripping.
Does the same happen to you?
If yes then you are in the right place.
Let's get back to 2014, after getting upset, I was started researching that why am I not getting traffic then I come to know about Search Engine Optimization and other traffic generating techniques.
But that time, most of the so-called SEO experts were saying add keywords in your meta description and your organic traffic will boost like a skyrocket. But that was another fluff. My website had hitten by the Google algorithm update.
By that time, I started learning all the factors which affect your organic traffic and ranking.
Now, Here Mastertheseo Blog come into the role. Over the last four years, I have learned so many things which I am going to share here.
I will break down all the Bambo-Zambo Strategies to actionable step-by-step techniques, which you can implement on your Blog or Website and generate tons of traffic and build your brand.
About Bitu Rauth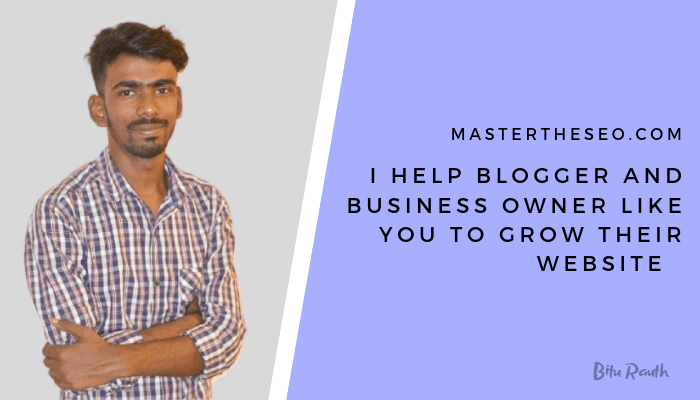 Hey Guys, Four years back, same as you, I was demotivated and wanted to know why I am not getting traffic.
But don't worry, I will help you to generate tons of high-quality traffic and grow your brand from Zero to something people will admire.

You can connect me on our Facebook Group to stay connected.