In this post, I am going to show you, How to research and write a perfect blog post.
After analyzing hundreds of blog post,
I came to know about this simple technique.
Even big marketers, Like Neil Patel, Pat Flynn, Brian Dean using the strategies, which I am going to show you.
Before you dive deeper in this blog post, I want to invite you to join our community (Group) on Facebook, a group of friendly entrepreneurs who are ready to help each other Click here to join us.
This blog post will also help you to better understand, How Blogging can help you to grow your business.
So stay reading,
Let's get started
Check out a2 hosting black friday sale 2019
Set A Goal Before Writing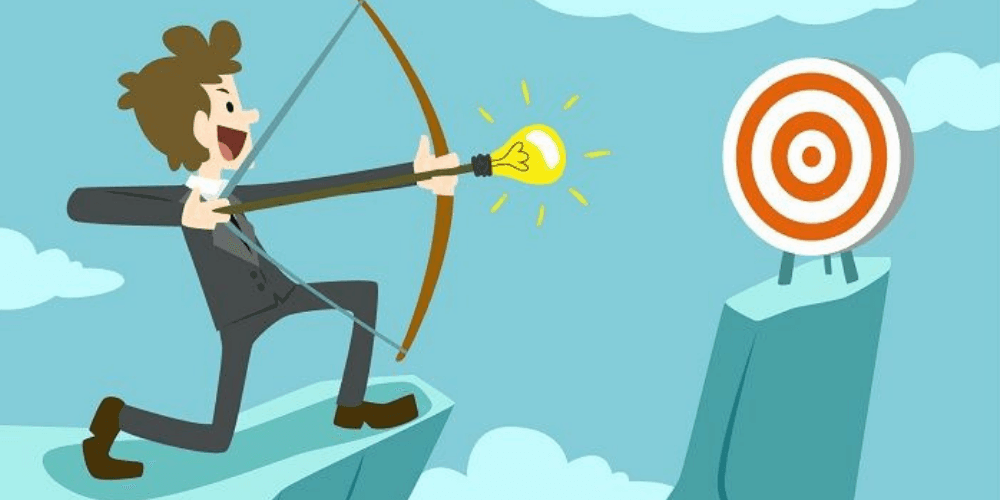 I have seen many bloggers writing a blog post without a proper goal.
Maybe you are doing the same.
And after publishing a long blog post, you think " it will get lots of traffic and shares but it never happens.
You have to plan every single step, What you want from a single blog post.
Your planning will help you to succeed in the long term of blogging.
You need to ask yourself what I want from this blog post. Like you want lots of social shares or you want to build an email list. Here are a few goals, you can choose from according to your business.
Social Shares
Building Email List
Product Promotion
Link Building
Branding and More.
Think The Transformation Of Your Readers
The second rule before writing your content is Transformation of users or you can say it user intent. Before you write a blog post, think wisely How your content is going to help your audience.
What are the changes your content is going to make in your reader's life?
In simple words, What is the purpose of your blog post?
For example, whenever I write a new blog post or video, I ask myself How my content is going to help my audiences to grow their business.
You only need to do is asking yourself
" How my blog post is helpful to my audiences "
Write Evergreen Content
This is the best advice, experts are ever given because evergreen content always works.
Now, What is evergreen content?
This is a type of content which is always going to relevant.
For example, a blog post about How to speed up your WordPress site will be going to provide the same value over time, because WordPress beginners are always going to ask " How they can boost their website loading speed.
Always try to write this type of content.
I have seen many bloggers writing about the hot topics to get tons of engagements but after a few weeks, this content does not get a single visit.
I am not saying writing about a hot topic is bad. If you are running a news or magazine type of blog then you should definitely write about these topics.
Always remember " overnight success never last long "
Now, It's time to brainstorm the blog post ideas.
How To Get Blog Post Ideas?
The worst part of blog writing is opening Google Docs and spending lots of time thinking about, What am I going to write – What am I going to write?
It always happens to me.
And sometimes, We have the whole blog post in our head.
But whenever, I get an idea about writing a blog post I write it down in workflowy.
If you don't have any idea about your next blog post then you can use one of these techniques to get an awesome blog post idea.
Note:- Blog post ideas depends upon your business and goals so select accordingly.
Use Answer The Public Tool
If you want to know, what are the questions your audience is looking in search engine then this tool is for you?
Answer The Public is a keyword research tool which can help to find blog post ideas.
You need to do is, Get over to the tool and insert the seed keyword related to your business and an old man will give you all the questions related to your keyword.

You can choose appearance between visualization and data and you are pretty much set to get your blog post idea.
Just choose one of the questions which better match to your content calendar. It will also help you to make templates of your blog post.
For example, if you are writing a blog post about " Can I start a blog for free" then you can also add topics like can/how I start a blog and make money.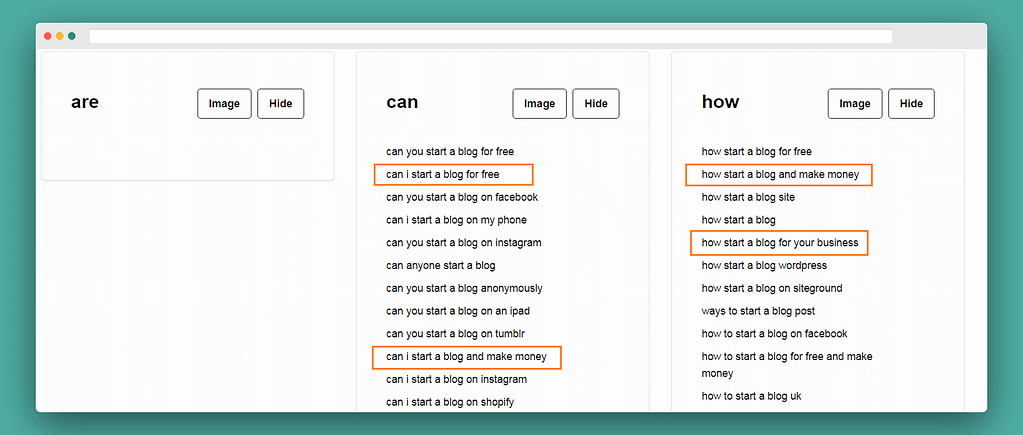 Search Questions On Quora
This technique will also help you to find questions related to your niche.
Now, What is the quora hack?
Quora is a famous Q&A site where you can ask or answer questions of your business. You can use this platform to brainstorm your blog post ideas.
Let me show you, How?
Usually, when peoples don't find an appropriate answer of their question in the search engine or somewhere, They ask it on quora for experts opinions just you have to find these questions and you will be ready to write a new blog post.
But How will you find these questions?
Here is how…
Just go to Quora.com and enter a keyword related to your niche in the search bar.

And it will show you all the questions related to your topic.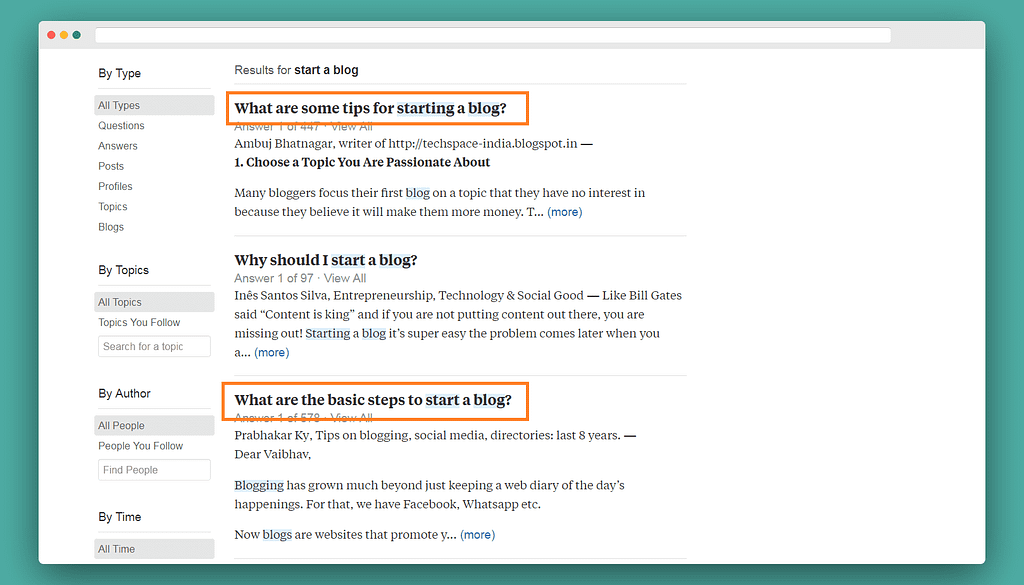 And more so, You can use this platform to promote your content, which I will describe later in this blog post.
Find Topics Ideas On Buzzsumo
Do you want to write an article which can get lots of social shares then this technique is for you. Buzzsumo is a premium content marketing tool but you can use a free 7 days trial. It will help you to find the most shared content in your niche.
Now,
First, Head over to Buzzsumo and go to content research tool and enter your seed keywords in the search bar and hit enter.
It will come up with all the top performing blog post for the seed keyword. The contents which have lots of share on facebook, twitter, and others.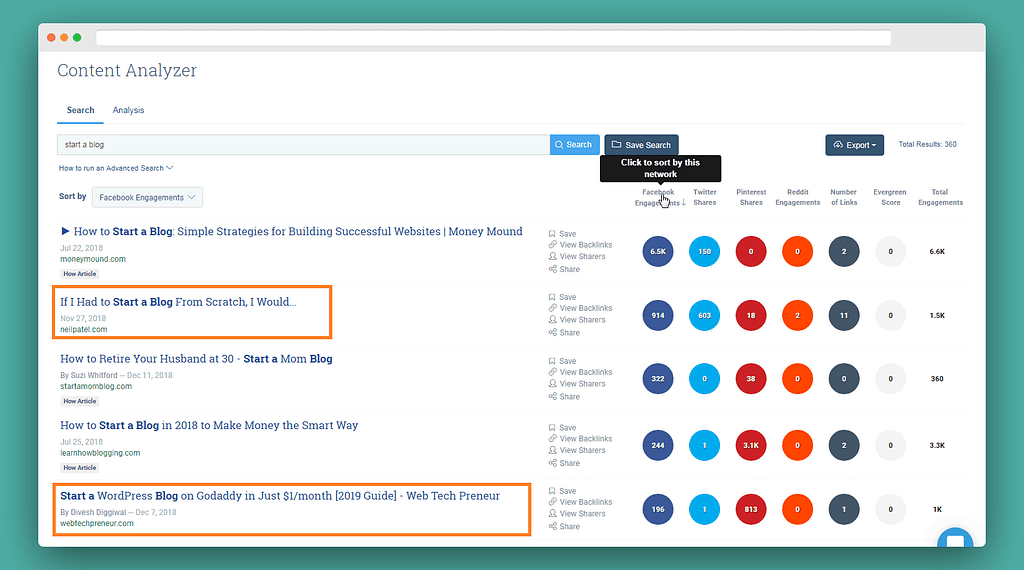 Just analyze the top-performing content
Now, Find out why peoples are sharing this content, what are the topics and subtopics they have covered and how you can improve this content.
Try to create the best blog post or similar post on the topic in your blog.
And, You are pretty much set.
Get Blog Post Ideas With SEMRush
SEMRush is a freemium SEO and Marketing tool. By using this tool you can generate your next blog post idea. Here is,
How you can do that…
First, head over to SEMRush and Login to Dashboard Then go to >> Topic Research Tool..
And Now enter a keyword related to your industry, Select your desired country and hit get content ideas.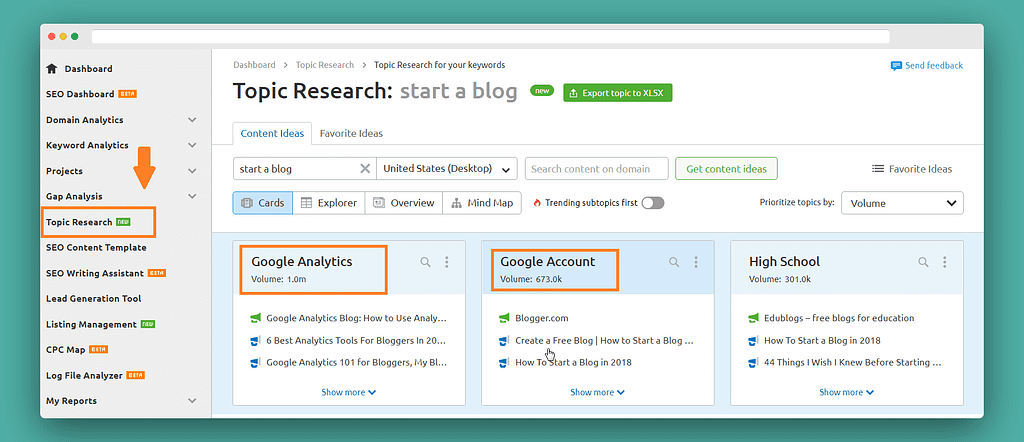 Now,
Here your content idea is categorized like Google Analytics, Google Adsense and more.
Just select one of those categories and It will bring all the blog post ideas.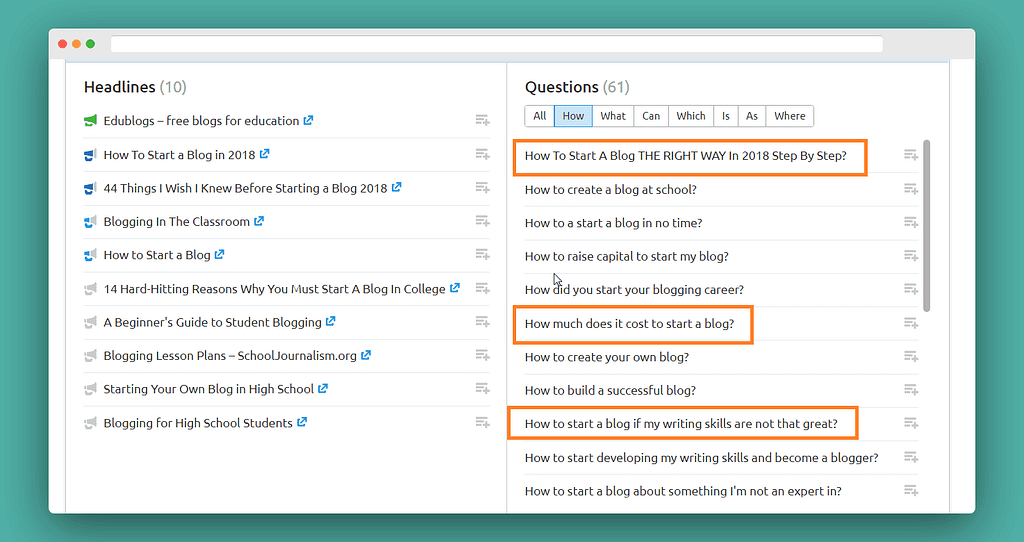 Now you are ready to write a new blog post.
Here is the Deal
10 Tips To Write A Perfect Blog Post
Writing a blog post include too many things like writing a catchy headline, hooking people with intro and many more.
These awesome techniques can help you to bright your content writing. And also this will give you an idea about blog post format.
1.Write Catchy Title
Writing a catchy title can make or break your deal, the first thing people notice on your blog post is the title. So try to make it as attractive as you can.
According to a research 8 out of 10 people ignore the blog post by only reading the title.
So, Making it different from crowd is so important.
These awesome tips will help you to write a better title.
Write it under 65 words
Add Modifiers in title tags like best, current year, advanced guide, Step-by-Step, review, how to and more. It will be also helpful in the game of SEO by only adding these terms you can rank on long tail keywords.
Try to add your keywords in first of the title
Use numbers if possible, if you are writing a list post then you can use numbers in your title. For example 10 tips to lose your fat in home
Describe urgency in your title like 10 WordPress setting you should do right now.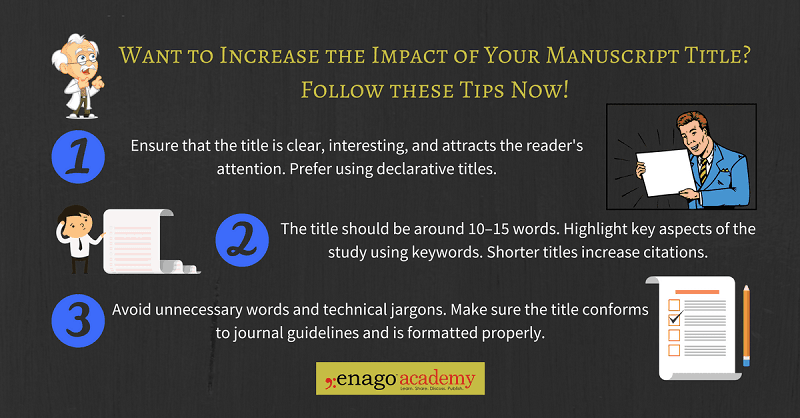 2. Hook People With Intro
Hooking people with intro is a kind of art and if you want to decrease your bounce rate then you have to master it.
A recent study shows that if visitors land on your site, they will leave you website soon or they will stick around.
But I have some super sauce which you can use to stick your visitors like super glue
Here is the deal
Tell them a story, not that sleeping stories but a story which your readers can relate with you.
Because people love reading stories may be you too. For example, If you are writing a blog post on 10 tips to lose fat then tell them a story about yourself Like How you lose your fat in 90 days.
Tell them what they are going to get, Here you just need to describe what they are going to get in short and simple words.
You can check an awesome technique by Brian Deen to write the best intro for your blog post.
3. Structure Your Content
Not all of your visitors want to read your 2500 words long blog post so providing them the option to switch between content can be a helpful thing.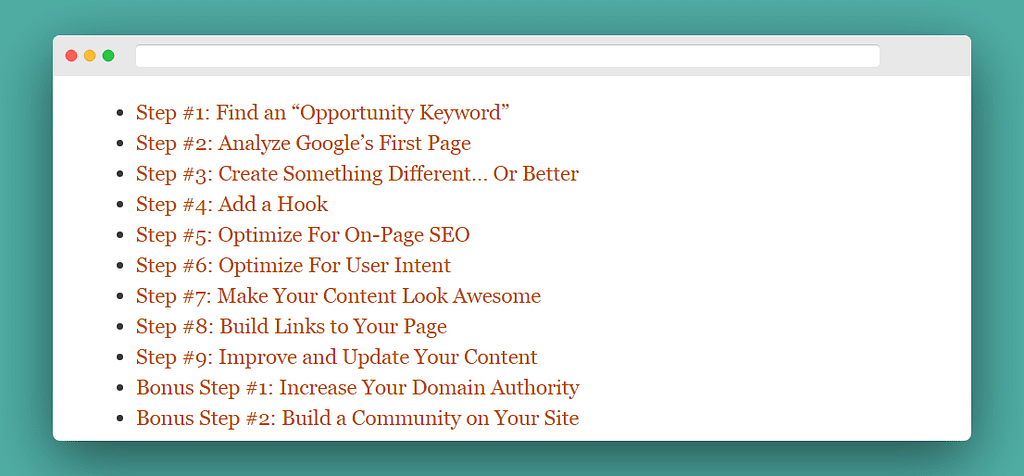 But how can you do this?
By adding a table of contents in your blog post.
Here is a simple WordPress plugin "Table of Contents Plus" come to play. It will allow you to create and customize your table of content.
4. Use Attractive Images
Do you know why should you use images in a blog post because
"A picture says thousand words"
Probably not…
A recent study by canvas and buzzsumo shows that a blog post with images gets 2x more intraction than a post without an image.

As well as images help you to supports your statement like you can add an image stats when you are talking about it.
It will also increase the chances to get more shares in social media. A study shows that twitter and facebook post with an image get 78% and 70% more shares than a post without an image.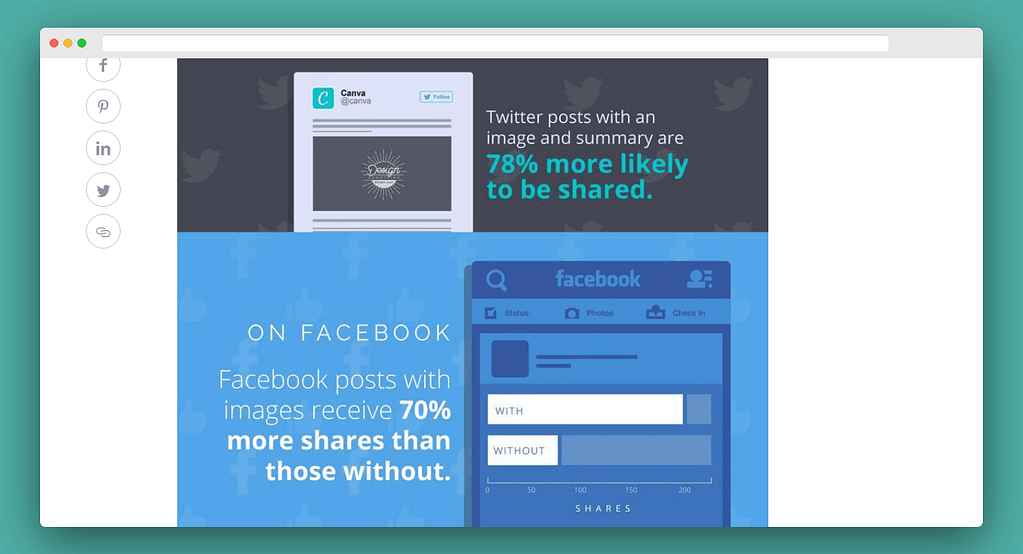 So it is very important to add a perfect design and optimize an image.
5. Don't limit Yourself In Words
I will never recommend people to write 500 or 10000 words long post but what I suggest people is to write an in-depth content.
What I mean by in-depth content…
Whenever I write content, I try to cover every questions and subtopic related to the topic so my blog reader does not have to read any other blog post on a similar topic. This type of content knows as in-depth content.
But from an expert side, a longer blog post tends to perform better than a short one.
SEO agency like Search Engine Journals discovered that 1900 words long blog post works better in the search engine.
According to me, Don't count the words but focus on writing in-depth content.
6. Add Subheadline
Having a subheadline in your blog post is a big deal but peoples try to overlook this.
Why? Subheadline is so important element in your blog post.
Here is why it is important..
It is helpful for SEO, according to a recent study a webpage which has subheadline perform better than a webpage without subheadline.
It gives breathing space to readers- People don't like to read long 500 words paragraph actually no one likes it. If you have a 500 words long paragraph then chances are people will leave your blog.
Now, Here subheadline plays a big role.
It will break down the paragraph and give your reader a breathing space.
It is helpful for the scanner, Not all the people land on your website to read your whole blog post but some of them like to read a particular section of your blog post. By adding subheading you can divide your long post in sections.
7. Make Content Scannable
According to a study by NNGroup 79% of users always scan a blog post and only 16% actually read the whole post.

So if you are not making your blog post scannable then you are losing lots of traffic.
But how you can make your content scannable.
It's simple.
Make paragraphs short – as I said earlier people don't want to read a long paragraph so make it short.
Add bullets points – Adding list on your content can make it more scannable. You can list down important points.
Add outbound links – Outbound links increase the credibility of the content by linking to others content, you increase the authority of yourself.
Your visitors will think that you don't afraid that your visitors will visit other's site.
8. Do On-Page SEO
If you want to ranks on Google, You should definitely do on page SEO on your blog post.
By optimizing your content you will make your content future proof from Google's algorithm update.
I am not going to share all the SEO tips here but make sure to do these two things.

Optimize your Title and Meta Descriptions – this is the two very important thing which you should do properly. Why, Because if these two things will not properly optimize in your content then no one will going to click on your website in Search Engine Result Page.
But how can you optimize it? It is simple…
For the title, Just follow the steps I show you earlier and make sure your description, describe what you are going to talk in the blog post. It will like an elevator pitch.
9. Add Call-to-Action
As I told you earlier, you should make a goal before you publish a new blog post such as social share, email list building and more.
And according to your goals, You should add a call to action in your blog post.
For example, if you want to build an email list then you can add a Lead Magnet or a content upgrade.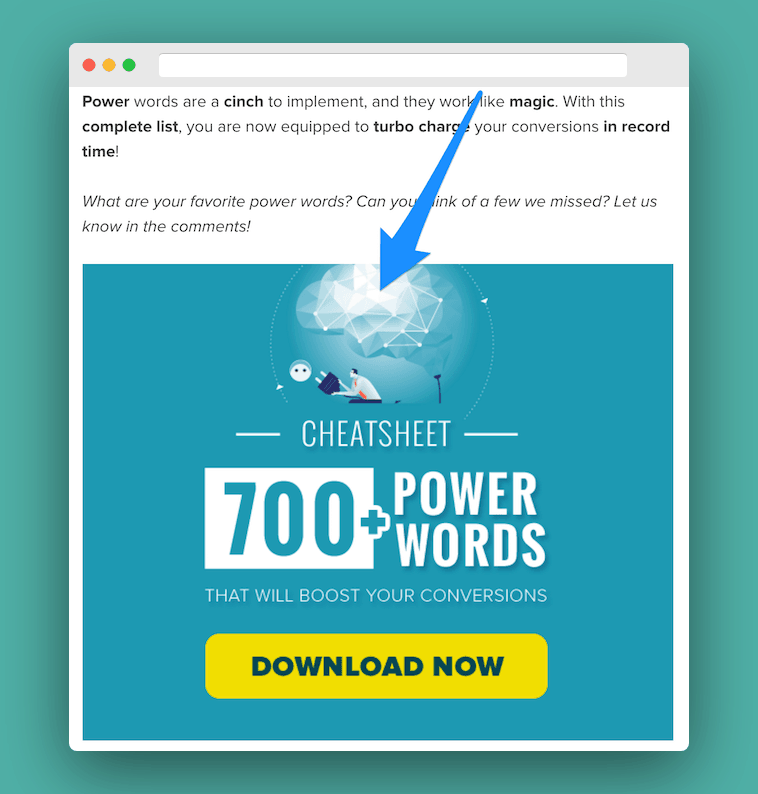 But make sure to add a task for your readers, lots of blogger neglect this.
You are providing value to your reader's life so it can be your right to ask them a favor.
10. Proofread Your Content
Proofreading is very important to do before you show your content out there.
Do you know Why?
Because peoples are always ready to write a comment about your grammatical errors.
It can demotivate you. So please proofread once, twice, Thrice…
More is better
You can also use tools to proofread your content like Pro Writing Add, Grammarly, White Smoke and more.
I personally use chrome extension of Grammarly and it makes my proofreading easy.
BONUS TIP
Don't Only Write Conclusion
You have written a good title, good intro, and a perfect blog content but if your ending will be not good then peoples are not going to take action.
It is an art but it is simple…
You have to break your readers to spend a little more time in your blog and take an action.
A good conclusion makes your readers to do these things.
Share your post
Leave a comment
Subscribe to your blog
Sign up for your products
For example..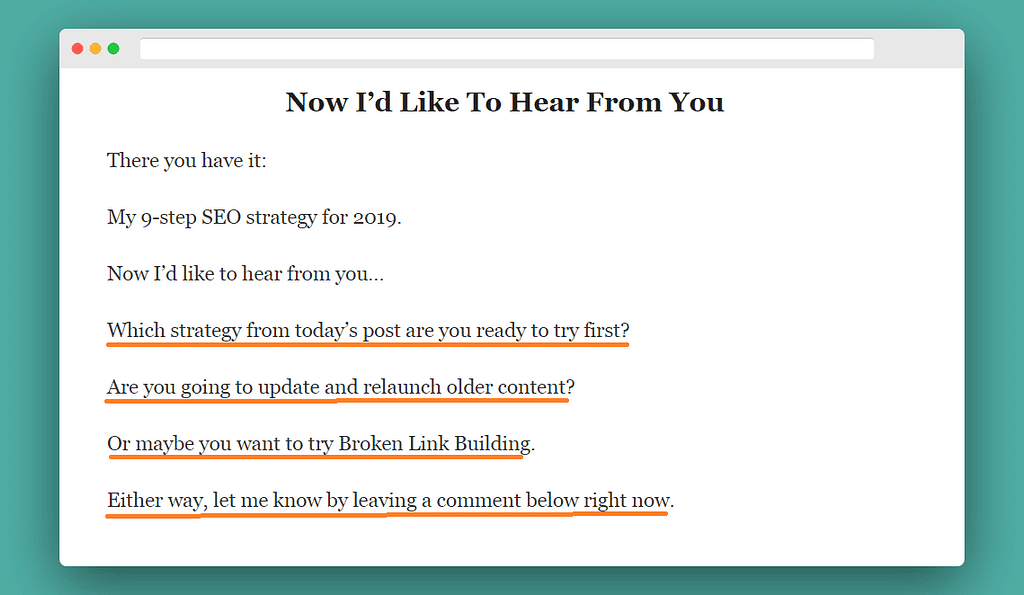 It will need a blog post to cover the whole topic. So I am linking amazing content by Neil Patel to write a powerful conclusion.
How to Complete Your Goals from Blog Post
As I told you, you should have a goal before you write a new blog post goals like promoting products, email list building, Brand awareness by social shares and more.
But how you can achieve your goals
Here is the step by step techniques to make your blog writing successful.
Encourage People To Share Your Content
Add Click to Tweet Button – This is a very powerful technique, This simple technique give over 12k shares on Brian Dean SEO Copywriting post.
I will recommend you to use social snap (Black Friday sale 2019)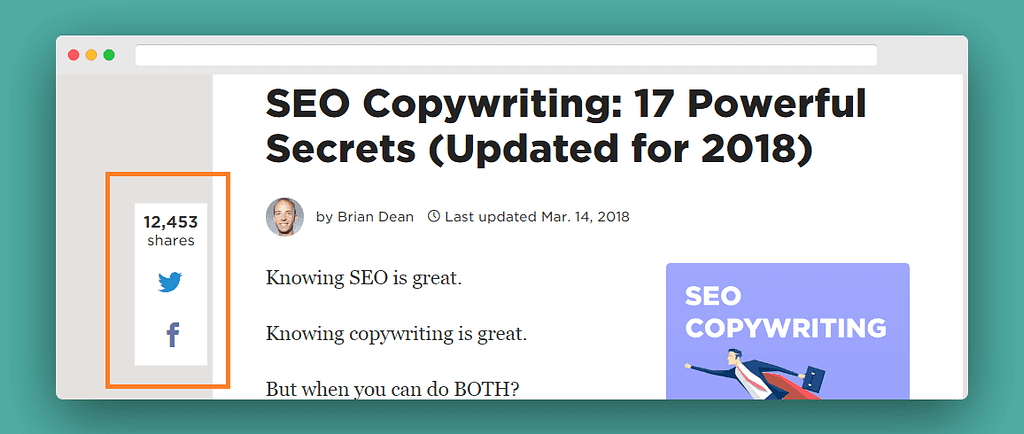 But How you do this?
Here is step by step guide… First, Find something tweetable in your blog post, It could be a technique, a quote or anything. Second, Head over to click to tweet website and generate a tweetable link
Simply place the link in your content as a button or a simple link. Now, Whenever someone will click on the link, It will automatically open a new window with a pre-written tweet. It will make a lot easy to tweet for your readers.
Add Social Sharing Buttons In Blog – adding a social sharing button in your blog can grab a lot of interaction.
But before you install social sharing button in your blog,
You need to find out where your target audience is hanging.

In short, What are the social media platform, your readers are using.
Then add only those social media button in your blog. Don't overdo it, I have seen bloggers adding too many social icons like my space, Instant messaging and more.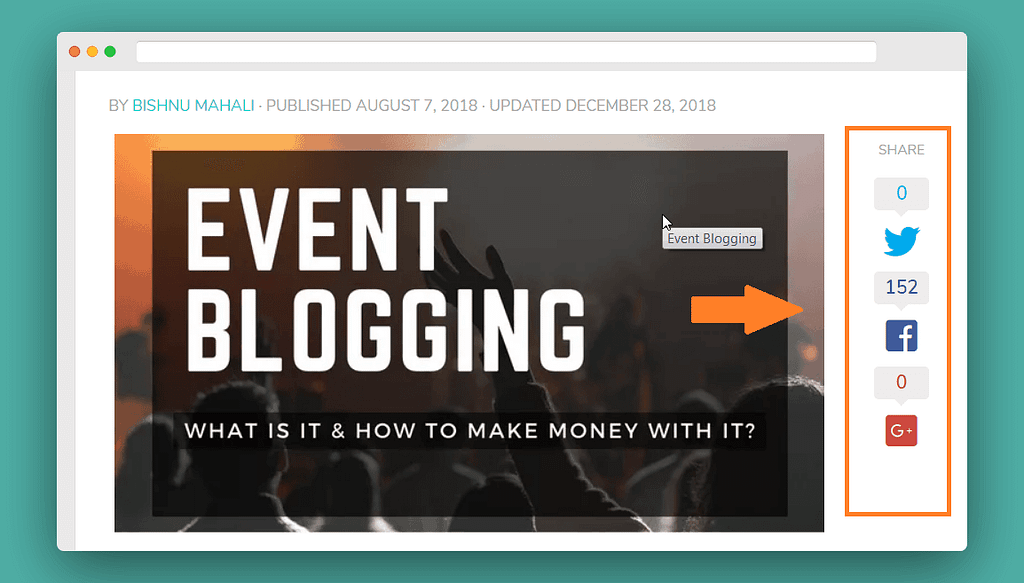 It can slow down your website. So try to be a minimalist. You can use WordPress plugins like Social Warfare, AddThis and more…
Currently, I am using AddThis on my website. You can check this guide to install powerful social media buttons for your website.
Add Shareable Images – Believe me or not, But images get more shares than plain simple text.
Maybe? you have also shared some amazing blog post just because of the images
But Wait Not all types of images get so many shares then unique Images
like an infographic, Data visualization works better.
You can make data visuals to support your data report.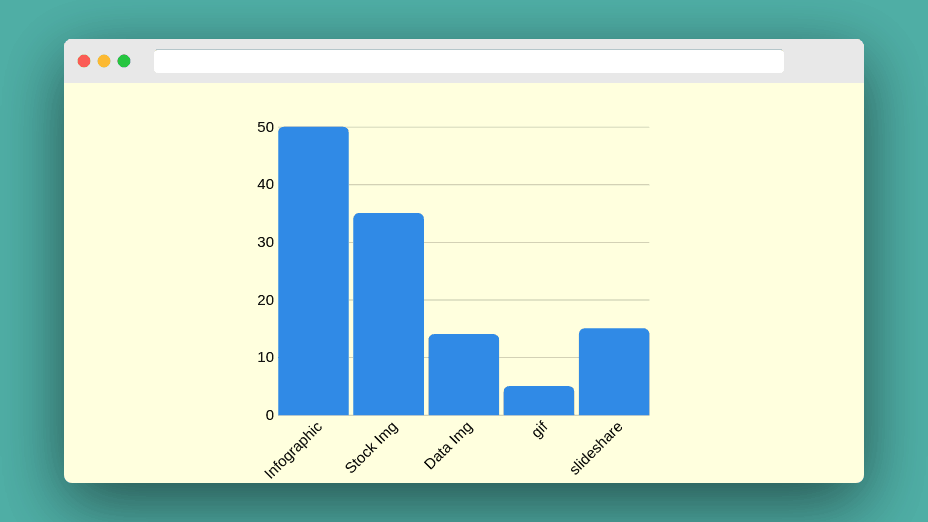 How To Build An Email list
Have you installed a sign-up form in the sidebar of your website? But does it converts? Probably no Peoples are not going to subscribe just because you will give a weekly blog update.
You need to be more creative.
Don't upset. It is simple
Use content upgrade – Content upgrade is one of best techniques to build your email list.
This single technique converts 785% in one day to backlinko blog.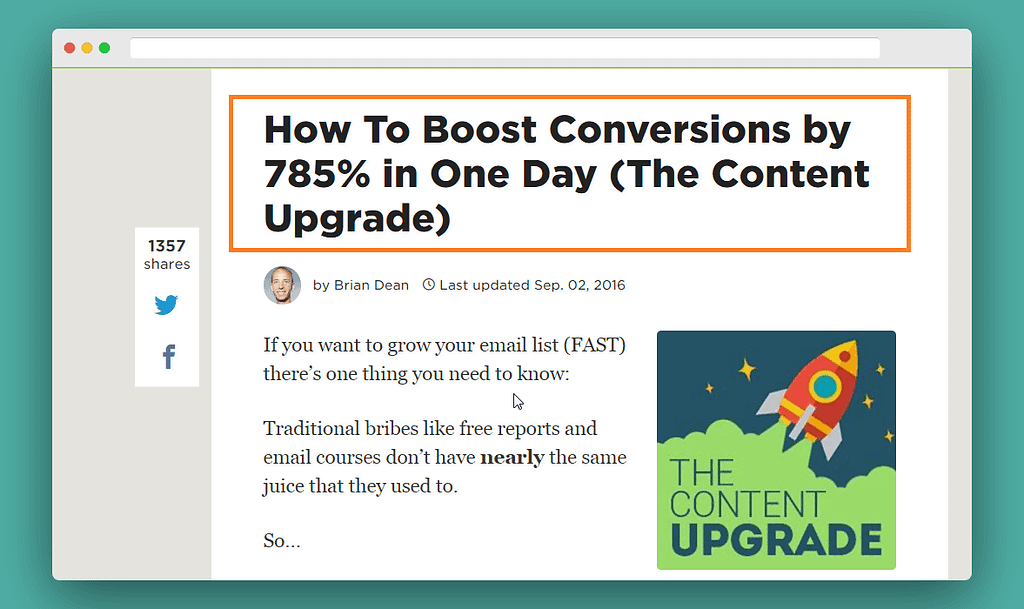 But how you can do that too
The content upgrade is a technique where you provide some bonus tips in your blog post and in return you ask for reader's email. You can check this advance guide to build your email list.
How To Convert Your Reader To A Buyer
Now, Here is the deal
The best thing you can do is to write a blog post which overcomes the pain and problems of your target audience.
For example, if you sell furniture related products like mattress
Then you can write a post on
How sleep can affect your body
How mattress affects your sleeping and more.
Now, Write a very detailed blog post and describe, How your products will help them to solve their problems. But don't be a salesperson who just force you to buy.
But be the guy who helps the customers.
It is that simple.
Now it's time to reach your target audience…
How To Promote Your Blog Post?
You have written a perfect piece of content but if it is not reaching to your target audience then there is no benefit.
People are writing a blog post but they get fail in promoting the content.
Even I have seen bloggers, who write and publish content, give a little shout out and pray God that it goes viral.
it never happen..
According to experts, you should spend 20% time on creating content and 80% time in promoting the content.
But, How you can promote your blog post so it can reach to your target audience.
You can use these simple but proven techniques to do this.
Spend Little Money In Ads
The easiest way to come in front of your target audience is to create ads in social media because nowadays everyone uses social media, it means every type of audience.
And it can be a great opportunity for you, you can find laser targeted audience for your niche whether it is a boring niche or exciting niche like traveling.
Follow these steps to create a successful ads campaign.
First and foremost, Find the social media platform where your target audience hangs out.
It could be Twitter, Pinterest, Linkedin or a giant F ( Facebook). I will recommend you to go with Facebook..
because it has more than more than 2.27 billion monthly users so you can find every type of audience and also it is easy and cheap to create ads.
Second, Now create a perfect design and well-copywritten ads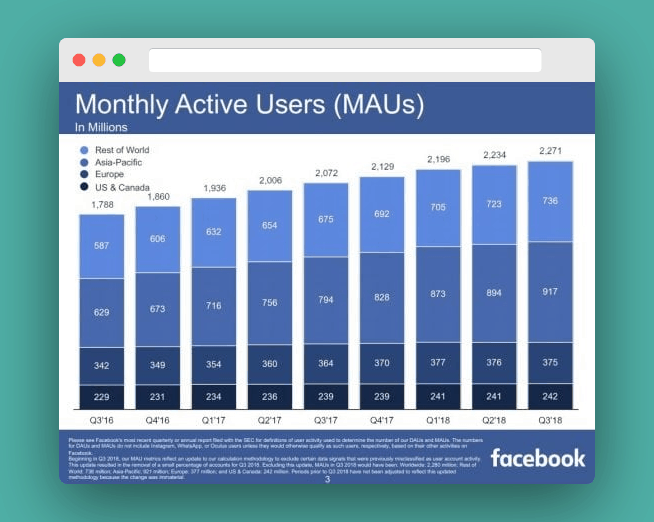 And promote it.
That's It, This simple technique can boost the reach of your blog post and in the result, you will get sales, leads and more.
Ans Questions In Quora
Quora is one of the best question and answer platforms on the web. And it can be the best platform to promote your blog post.
Here is the 2 steps formula to do it.
Now
First, Find out all the similar questions related to your blog post.
Here is how you can do that,
Enter the keywords related to your blog post in the search bar and it will show you all the questions your audience is asking here.
Here is the deal
Write a very well detail answer to the question
Even try to write the best answer to the question cover all the subtopic.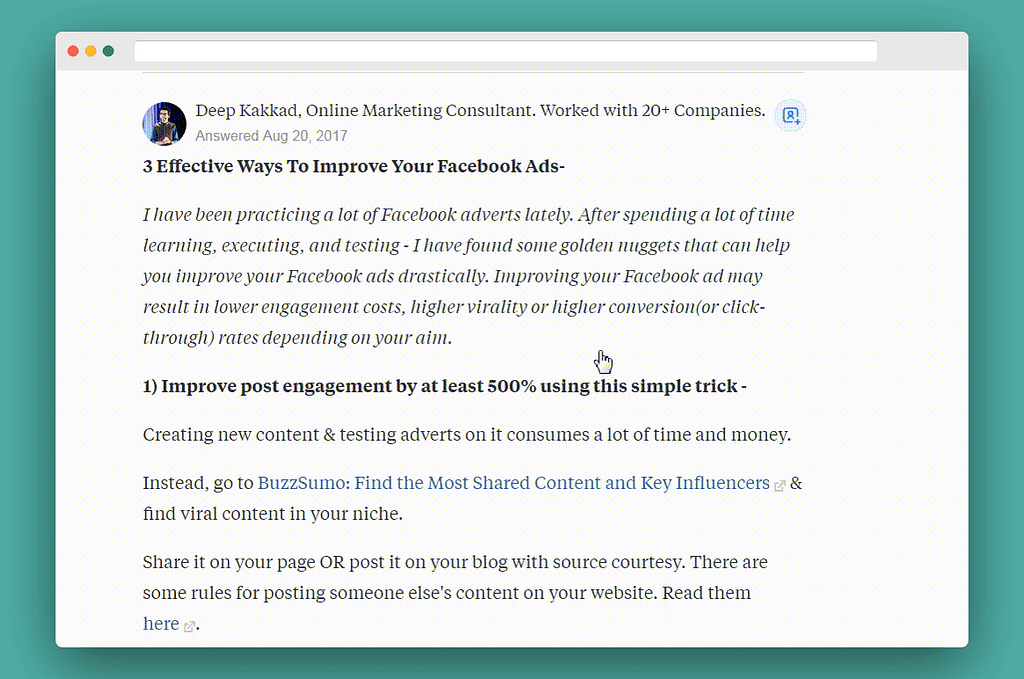 At the end of the answer simply place a call to action like
"if you find this answer helpful head over to my blog post to know more about the topic.

You are done. This simple technique will help you to convert Quora readers to your blog reader.
Do Blogger Outreach
It is a professional way to promote your content which a lot of bloggers are doing and you should do it too.
So, What is blogger outreach?
In simple words, It's a marketing technique where you connect with influencer blogger of your industry and ask them to help you to promote your content.
But lots of bloggers do it in the wrong way they directly ask them to promote their content but this is a bad idea.
don't worry I have a step by step technique to do blogger outreach.
First,
Make a connection with influencers, You can do this by Commenting in their blog post, not that so-called comment " Great post keep up good work"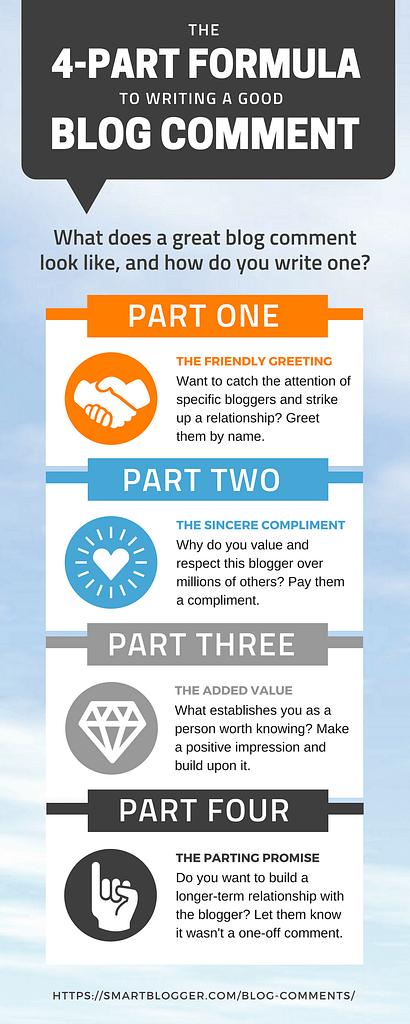 But some kind of value-adding comments, It could be an idea which they have missed in the blog post, some kind of case study related to the blog post or something else but keep in mind that your comment should add value to their blog post.
This will help you to get noticed by influencers.
Second, In this step, you have to find the email address of influencers.
It is easy. Most of the influencer bloggers add their email address in the contact page of their blog.
Either way, you can use tools like Buzzstream or hunter.io to find their email address.
Now, Most of the bloggers fail here, They directly ask influencers to do their task like social media shares or for a link.
Here is the deal,
Instead of asking them to do direct action, you should ask them for feedback.
People love sharing their opinions,
And if they will like your content, they surely share it.
You can use this template to pitch influencer bloggers.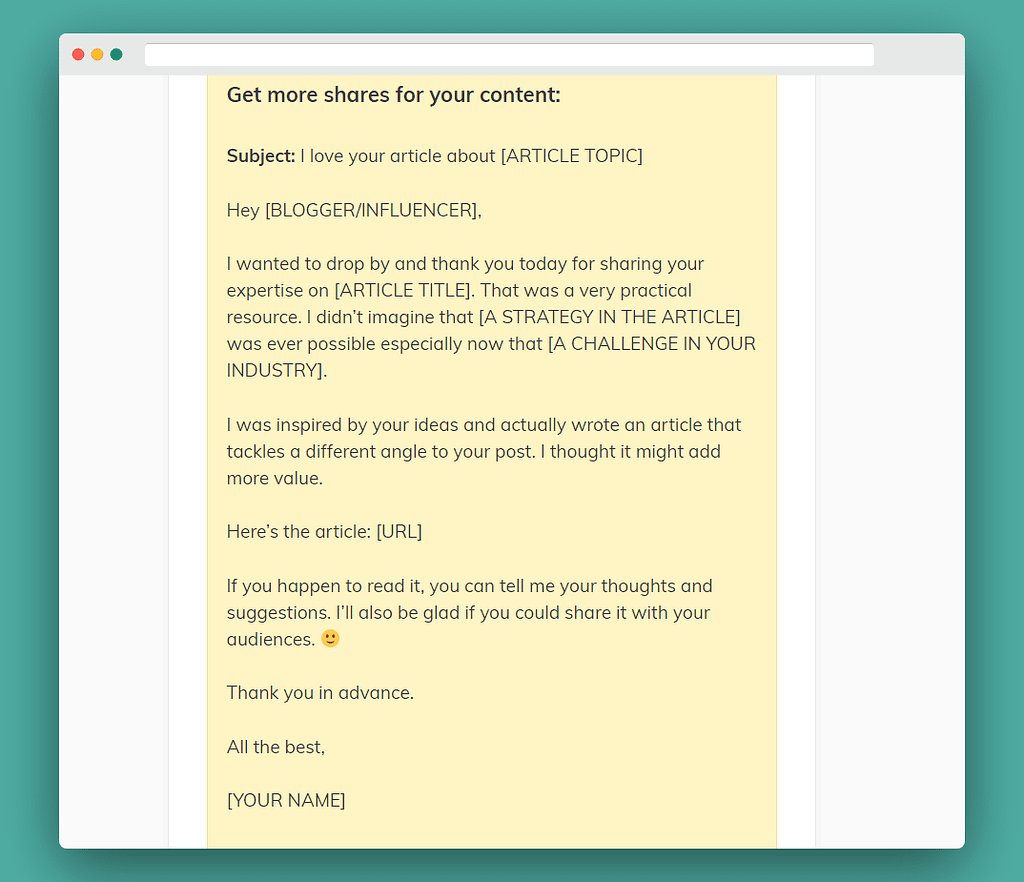 You can check this advance guide to do blogger outreach
This technique will help you to come in front of a new and valuable audience of your industry.
Conclusion– Now you are ready to rock the stage of bloggers.
New bloggers spent lots of time creating content but they miss out these simple techniques.
Now,
What are the strategies, you are missing in your blog post.
And what are the new techniques you are going to implement in your next blog post.
Are you going to add click to tweet button or writing an actionable conclusion?
Do let me know in comment section.